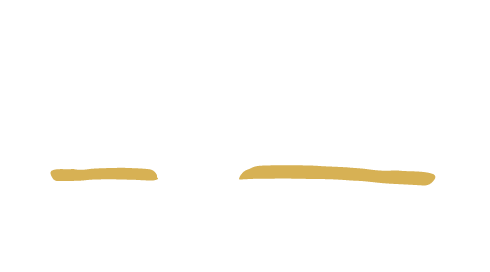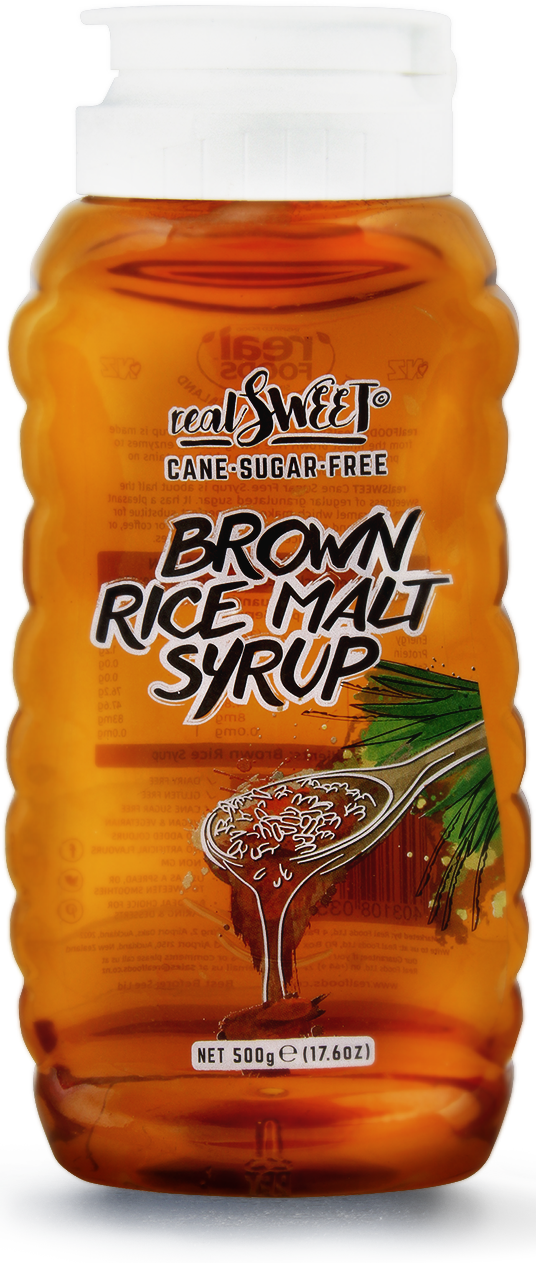 Real Foods, realSWEET™ Cane Sugar Free Brown Rice Malt Syrup is made from the finest brown rice using natural enzymes to produce a mild amber syrup which contains no additives or preservatives.
realSWEET™ Cane Sugar Free Brown Rice Malt Syrup is about half the sweetness of regular granulated sugar. It has a pleasant hint of caramel which makes it perfect substitute for sugar, honey and maple syrup. Stir into tea, or coffee, or drizzle over ice cream and pancakes.
As a topping for cereal, porridge, pancakes and ice-cream
Make muesli bars and raw energy slices
realSWEET Cranberry & Almond Granola
Ingredients
1/2 cup of realSWEET Rice Malt Syrup
100g Butter or Coconut Oil
2 teaspoon Vanilla Essence
1 teaspoon Almond Essence (optional)
3 cups Jumbo Rolled Oats
1/4 cup Chia Seeds
1/2 cup Sunreal Cranberries
1/2 cup Almonds
Instructions
Melt butter and rice malt syrup over a gentle heat. Add vanilla and almond essence and mix well. Stir in rolled oats and chia seeds. Spread evenly on a lined baking tray and bake at 180 °C for 20 to 25 minutes or until golden brown.
Stir through whole or chopped almonds and cranberries and bake for another 3 minutes. Leave to cool before breaking up and storing in an airtight container. Serve with fresh berries and natural yoghurt.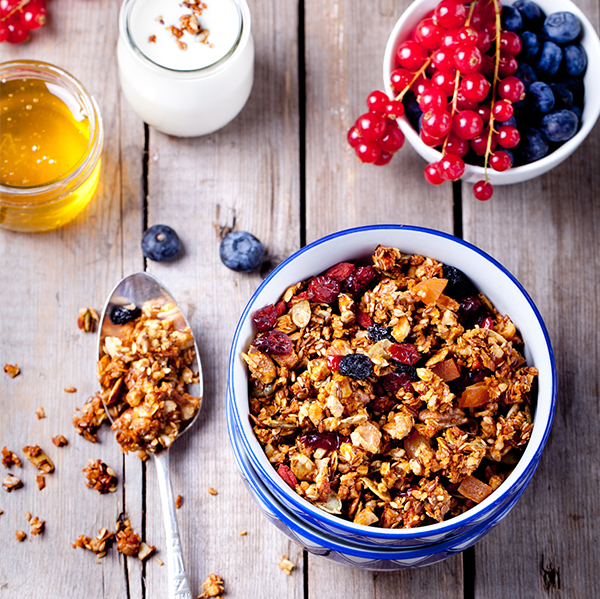 Find our products at leading supermarkets throughout New Zealand