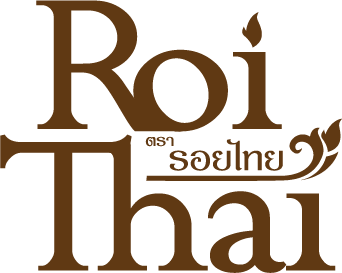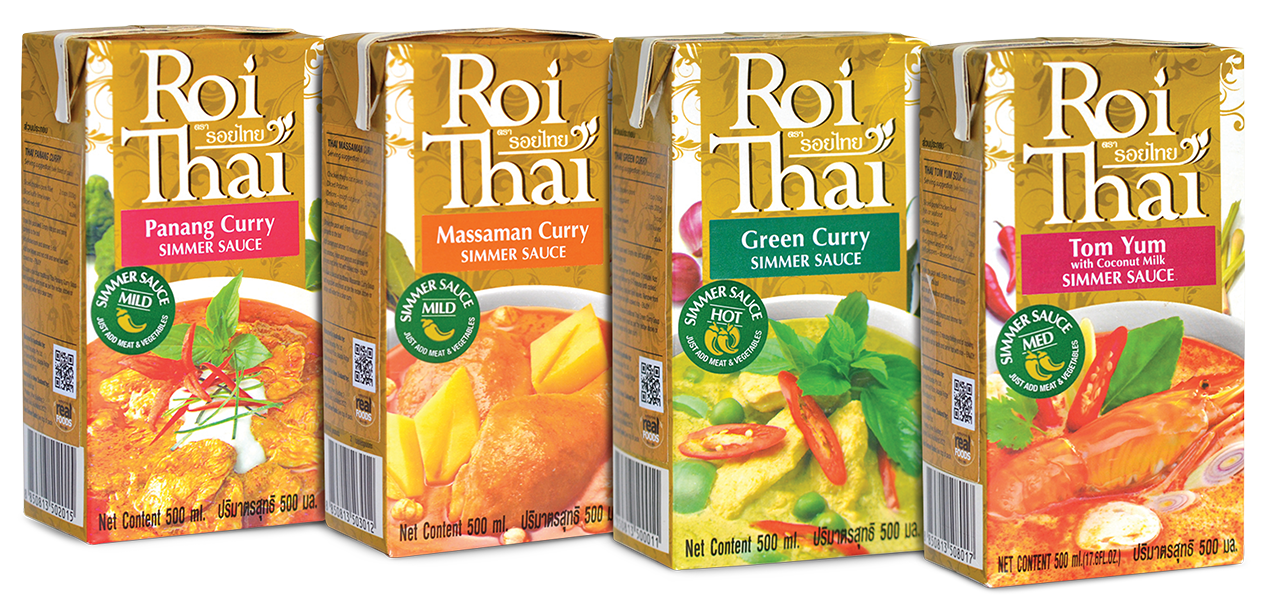 Ready to cook Simmer sauces
Roi Thai have developed an exciting range of authentic, ready to cook, Thai curry simmer sauces, created and produced in Thailand.
These traditional Thai coconut-based curries are made with fresh, thick creamy coconut cream, harvested from local coconuts trees. Aromatic herbs and spices are selected and blended to produce the unique flavours of Mild Massaman, Medium Panang and Tom Yum, and Thai Hot Green Curry.
It is so easy to create meals in 3 simple steps; Pour sauce into a saucepan, add meat and vegetables, cook and serve.
Now it is New Zealand's turn for some Thai magic in the kitchen.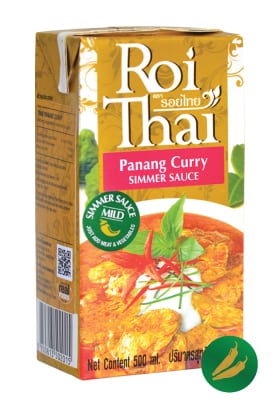 Panang Curry
Simmer Sauce
500ml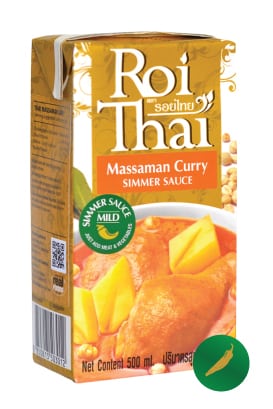 Massaman Curry
Simmer Sauce
500ml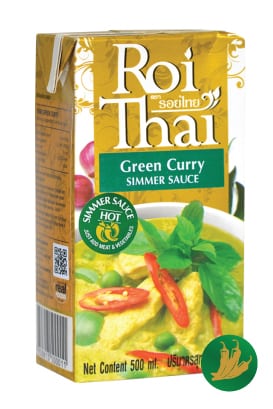 Green Curry
Simmer Sauce
500ml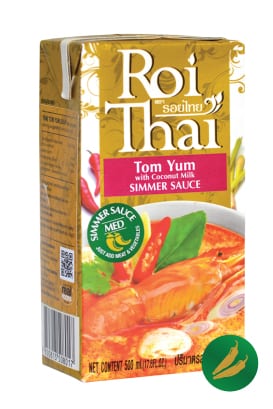 Tom Yum with
Coconut Milk
Simmer Sauce
500ml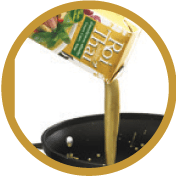 Shake the pack well.
Empty into a pot  and
bring contents to the boil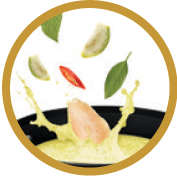 Add meat and simmer
until cooked
(approx. 5 minutes)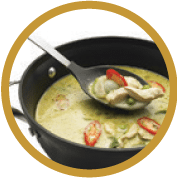 Add vegetable and
simmer for 5-10 minutes
until cooked.
Find our products at leading supermarkets throughout New Zealand