In 1837, two brothers decided to stir up the tea industry, by horse. Really. Each morning for 19 years Joseph and Edward Tetley loaded a packhorse with their finest tea and peddled it until the Yorkshire sun set. How did they (and the horse) do it for so long?
We have no idea.
Finally they set up shop in London. The horse was gone but the Tetley spirit remained: one part pragmatic attitude, an equal measure of working class roots and a generous spoonful of ' stiff upper lip'.
At Tetley, we have a brew that's full of feelgood, from subtle comforting flavours to something with a bit more oomph. Our wide range of black teas are perfect kick start for your day.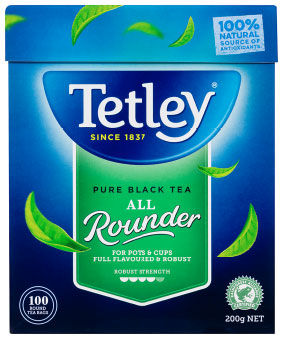 Tetley All Rounder
Tagless Tea Bags
x100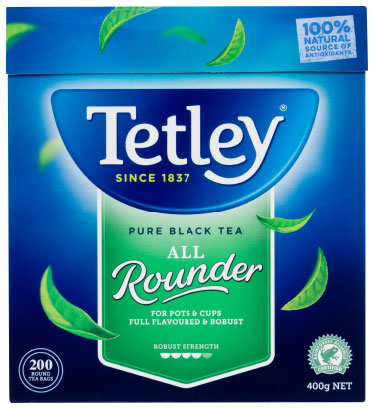 Tetley All Rounder
Tagless Tea Bags
x200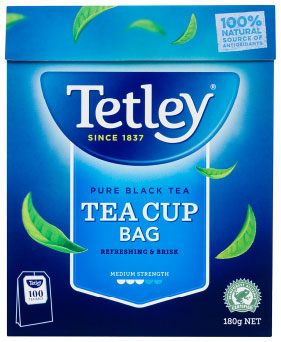 Tetley Black
Tea Cup Bags
x100
all day, every day mellow cuppa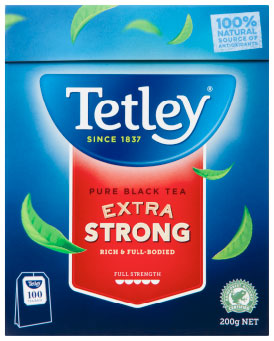 Tetley Black
Extra Strong Tea Bags
x100

Robust, more flavourful cuppa
Refresh. Rejuvenate. Relax.
Calm, gentle and mellow, our  green tea leaves you feeling full of feel good. Be sure to follow our recommended 80:80 rule in brewing your Tetley Green tea so you enjoy the fresh, pure taste without bitterness.
Find more details about the 80:80 rule, https://www.tetley.com.au/8080-rule-better-tasting-green-tea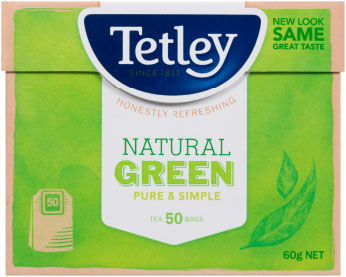 Tetley Natural Green Tea
x50
Find our products at leading supermarkets throughout New Zealand