Our experienced buyers work closely with thousands of tea gardens in over 20 different countries to select the very best tea leaves out there. The finest tea is grown in sunny climates and at high altitudes, with the tea plants trimmed to only three to four feet in height. The largest producers of tea leaves are Kenya, Sri Lanka, India, and China, but tea is grown wherever there is a healthy amount of rain and sunshine.
Most people don't realize that blending tea is a fine art, similar to blending champagne or whiskey. At Tetley, our team of blenders have over 1,000 years combined tea experience, so they know a thing or two about blending!
Tetley has been sourcing the highest quality teas for over 180 years. Our professional tea tasters, based in 7 countries around the world, have over 1000 years' worth of experience and we believe that our expertise is second to none. Every blend is tasted at least eight times before it can be judged to be of Tetley quality! We have over 60 different types of Tetley tea blends, and it takes more than five years to become a qualified Tetley Tea Master. Since no one tea crop is ever the same, tea tasting is a continuous learning process.
How much caffeine is in tea?
Most people are aware that a cup of tea contains less caffeine compared to coffee, due to the fact that a smaller quantity of tea is used per cup compared to coffee. In fact, a cup of black tea has about half the caffeine of a cup of coffee or about 50mg per 190ml cup. Green tea has about two-thirds the amount of caffeine as a cup of black tea, or about 33mg
All through life, the human body can be exposed to stress, pollution and too much sunlight, which can trigger the body to produce substances known as 'free radicals'. These substances are produced in small quantities by the body following everyday metabolic processes. They play a vital role in the body's aging process (for example the wrinkling of your skin over time).
A diet high in fruit and vegetables can help reduce the amount of these free radicals in your body. This is because a particular group of antioxidants known as 'flavonoids' have been shown to help 'mop up' these free radicals.
The good news is that all types of black and green tea naturally contain these antioxidant
Sufficient water intake is needed to help prevent dehydration, which saps energy, causes fatigue and reduces concentration. The standard 'eight glasses a day' of water, which equates to two litres, has been widely reported as the recommended daily intake of water.
The good news is that tea counts towards that total, particularly in the cooler months. Contrary to popular belief, the caffeine content of a cup of tea is not sufficient to cause a diuretic effect in normal individuals. If you're concerned about caffeine, you needn't be – even 6 cups of tea a day would still mean moderate caffeine intake.
In hot summer months, NSW Health recommends avoiding alcoholic, sugary or hot drinks to limit dehydration.* So when something a little more inspiring than plain water is called for and it's not too hot outside, just put the kettle on.
*Source: http://www.health.nsw.gov.au/campaigns/beattheheat/stay_healthy_in_heat.asp
Tea contains no calories and fat, making it a delicious and refreshing pick if you are watching your weight. Vast varieties of tea like black, green, oolong, and more contain a large amount of health-promoting substance called flavonoids.
Tea contains a special type of flavonoid called catechins. It boosts metabolism and helps in breaking down body fat. Also, the caffeine content in tea enhances energy usage. Tea as a part of your healthy diet may help in weight loss.
There is nothing but joy at the bottom of our teacup – for you, our farmers and the environment.
At Tetley, we bring you a warm and comforting world with every cup of our finest blends. We strive towards creating not merely the perfect brew but also a sustainable environment and better lives for our farmers.
All of our black and green teas are 100% RA certified.
Tetley is one of the founding members of the Ethical Tea Partnership, committed to improve the conditions of farmers growing our tea around the world. The ETP works with a vision to create a socially just, environmentally sustainable and thriving tea industry. Using independent monitors to assess its performance based on the criteria laid out in the ETP standards, this initiative tackles the complex issues faced by the global tea industry.
Find more about ETP, the vision, and scope at: (http://www.ethicalteapartnership.org/)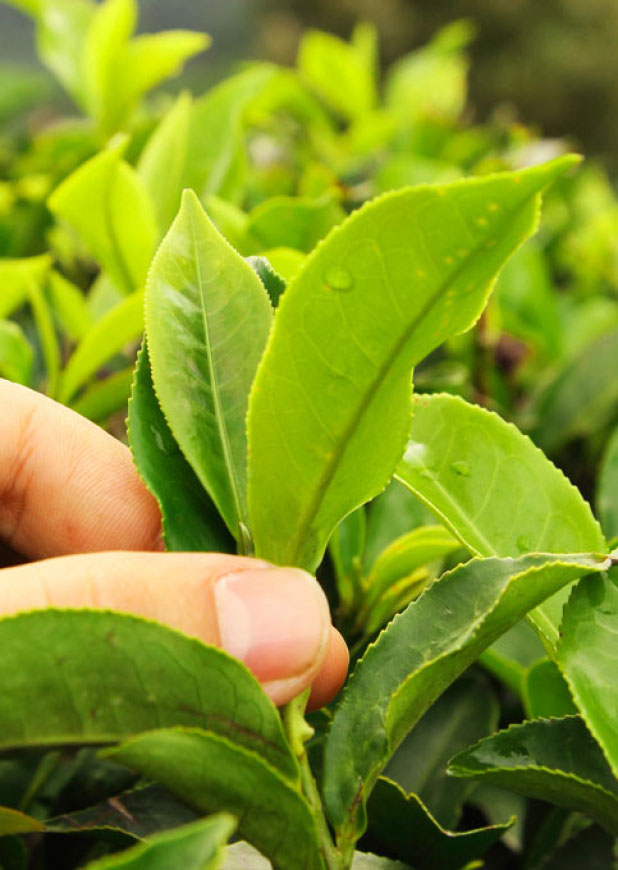 We believe in farming practices that minimize the impacts on the environment and act towards safeguarding it. Working closely with organizations like the Rainforest Alliance is an integral part of this process.
Find our products at leading supermarkets throughout New Zealand