J.C.'s Quality Foods is a family owned business since 1994. J.C.'s has now become synonymous with quality, service and leads the way with fresh and tasty nuts, dried fruit, legumes, snacks and many more.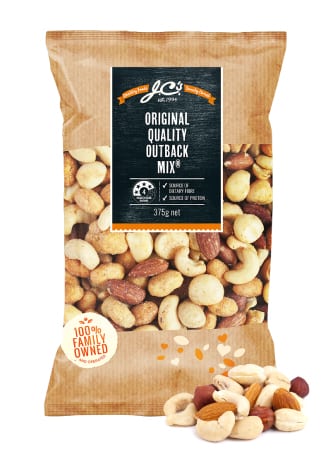 Original Outback Mix
375g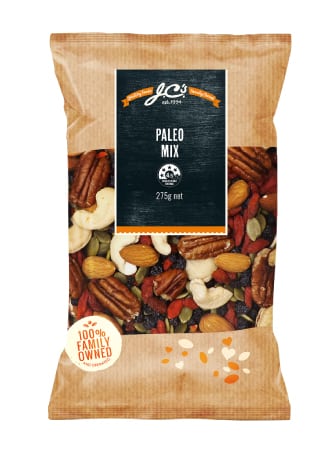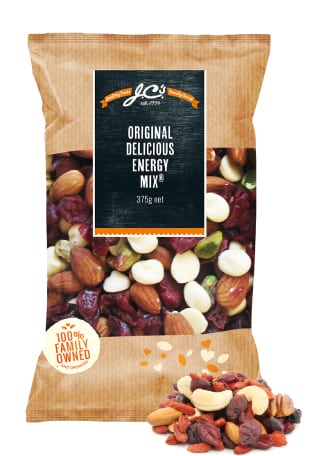 Delicious Energy Mix
375g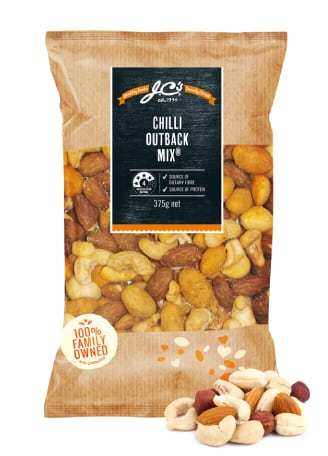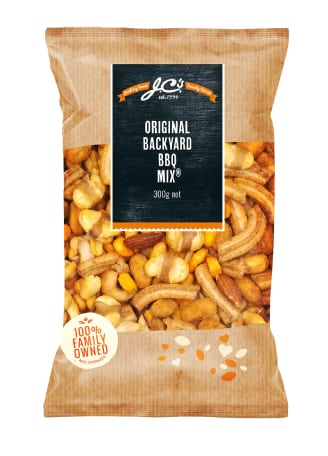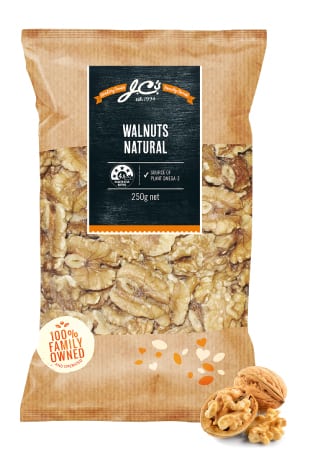 Healthy Fruit and Nut Mixes
What makes J.C.'s different to other nut and dried fruit companies is their commitment to innovation. Their original fruit and nut mixes have become household sensations and are sought after all over the country and abroad, including the popular Delicious Energy Mix and Original Outback mix.
Each product J.C.'s develops carefully caters for a different segment of the market each time. The success stories behind some of these mixes include being chosen by some of Australia's most famous domestic airlines and petrol and convenience chains.
By developing and mixing any array of quality nuts and dried fruits in-house, J.C.'s keep control of product quality to ensure consumers' maximum enjoyment.
Find our products at leading supermarkets throughout New Zealand