Simply wholesome, natural, quality food choices.

Latest proven health food trends from around the world to enrich your food choices.

Imported globally and available at supermarkets throughout New Zealand and Australia.

Great selection of gluten, dairy, sugar and allergen-free organic foods for your best health.

International Brand Owners Launch your brand in New Zealand & Australia with Real Foods
Latest News & Health Trends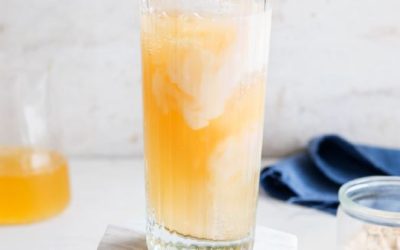 Ingredients 125 ml Alpro Oat Organic 'For Professionals'125 ml Remedy Apple Crisp Kombucha ice cubes Instruction Put the icecubes in a glass. Add the kombucha. Finish the drink by adding Alpro OatOrganic 'For Professionals'.(Recipes and Images Copyright www.Alpro.com)...
read more

I just wanted to let you know how much I love your products! I've been vegan for 2 years now and I am so lucky to be able to purchase your products here in Nelson! Please keep making more and bringing out new things for us to try! I blog about my food regularly over on my Snapchat and now spreading the love on my Instagram too!

I have tried all brands but I like Remedy Kombucha the most because of flavours and freshness. Even when we have meetings I get everyone this instead of coffee, I want my staff to be a bit more healthy.
 Always finding ways to cut down on sugar.
 Thanks , you are awesome and keep changing lives by getting rid of sugar !

Hiya! Just bought lemon juice at pak n save in whangarei tonight and was pleasantly surprised to see the bottles had changed to glass from plastic. This is awesome. A great step in the right direction for consumer goods. Thanks for making the change. It matters!





Find our products at leading supermarkets throughout New Zealand