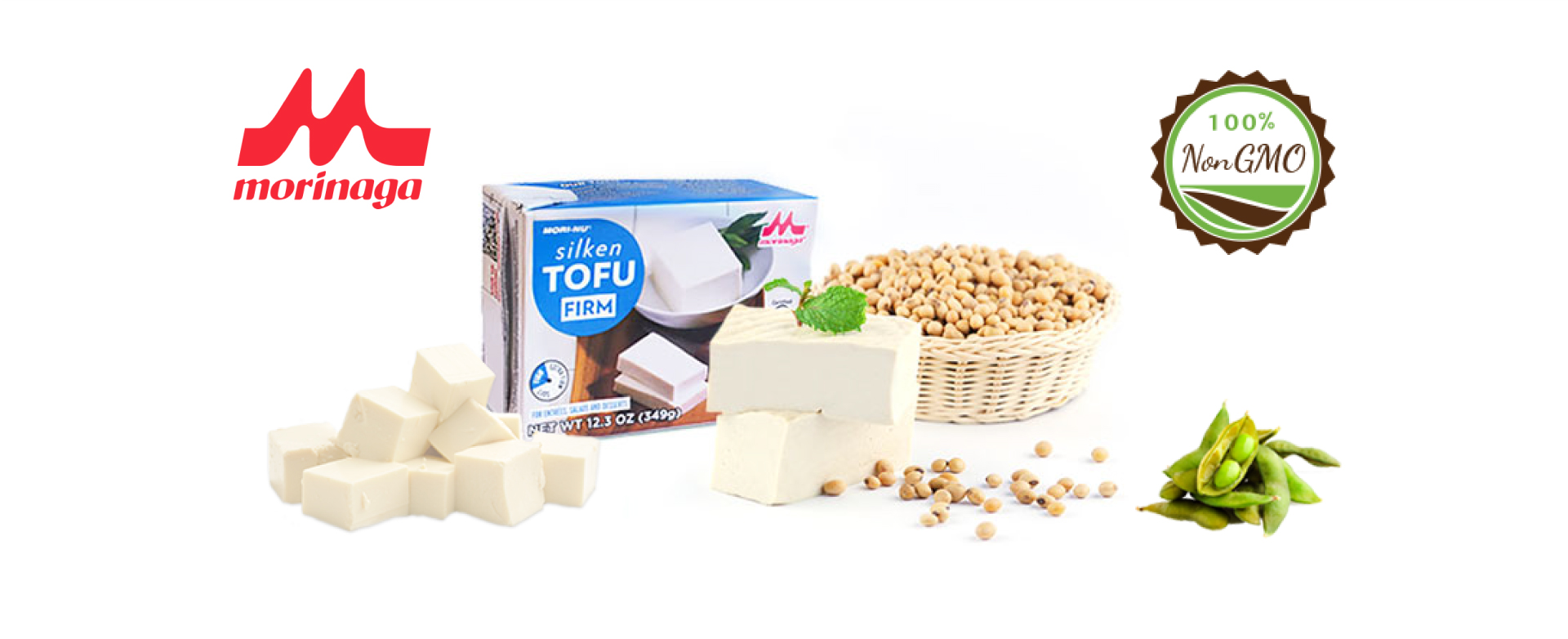 Mori-Nu Tofu is a low fat, heart-healthy vegetable protein for snacks, meals and desserts.
Great alternative to eggs and dairy. Needs no refrigeration until opened.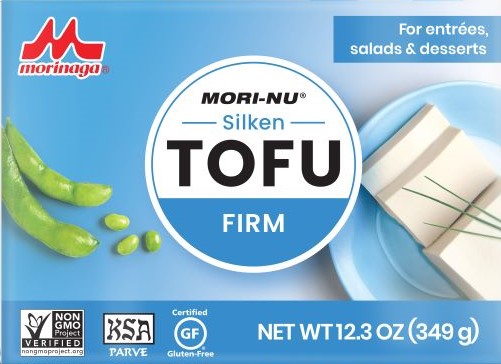 Silken Tofu Firm
349g
Non GM soybeans, No preservatives, Gluten Free, Great alternative to meat, eggs and dairy. Dairy free, Vegan

Morinaga Nutritional Foods, Inc. (MNF) is a manufacturer of soy products based in Torrance, CA USA.
We produce the popular Mori-Nu Silken Tofu brand, a line of silken tofu widely sold across the US and around the world. Our soy products are sold in a unique aseptic package that protects fresh tofu from light and bacteria and allows for a long shelf life without refrigeration—without the use of preservatives!
Middle Eastern Eggplanet Dip
(4 Servings)
Ingredients
1 medium eggplant, peeled, cut into 1cm cubes, and steamed
1/2 cup Morinaga Silken Tofu – Firm, mashed
1/4 cup tahini
2 Tbsp. lemon juice
2 tsp. garlic, minced
1/4 tsp. ground cumin
salt and pepper to taste
2 Tbsp toasted sesame seeds
1 Tbsp parsley, coarsely chopped
Instruction
In a food processor, combine cooked eggplant, tofu,
tahini and lemon juice. Process until smooth and
creamy. Stir in remaining ingredients and adjust to taste.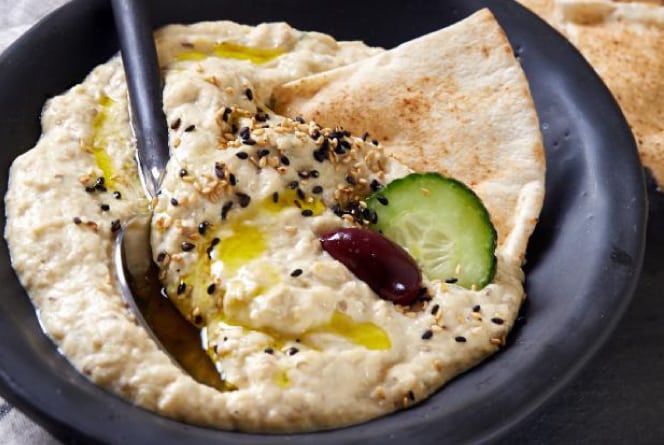 Find our products at leading supermarkets throughout New Zealand