Ingredients
1 cup dried Sunreal dates, chopped
1 cup soft brown sugar
1/2 cup crystallized ginger, chopped if needed
110 g butter, chopped
1 tsp bicarbonate of soda (baking soda)
1 1/2 cups self-raising flour or 1 1/2 cups gluten free self-raising flour
1 egg, beaten
Instruction
Preheat oven to 180°C (fan-forced 160°C).
Grease an 18cm square cake tin.
Place chopped dates, brown sugar, ginger, butter and one cup of water in a saucepan. Bring to the boil, then take off the stove and add the bicarbonate of soda. Stir.
Add the sifted flour and the beaten egg.
Mix well.
Pour the mixture into the prepared tin.
Bake for about 45 minutes.
(Recipes and Images Copyright Chef Jimmy Boswell 2014)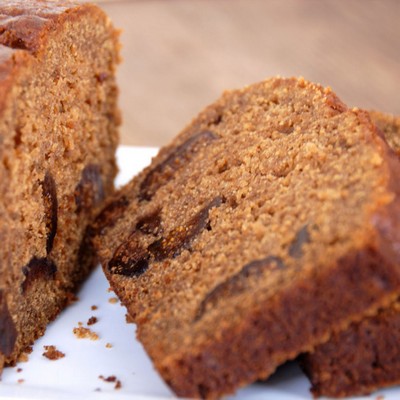 Find our products at leading supermarkets throughout New Zealand