Ingredients
1 pkt Roi Thai Panang Curry Simmer Sauce
300 grams beef or pork fillet, thinly sliced
½ cup vegetable or chicken stock
40 grams brown sugar
1 cup frozen peas
7 kaffir lime leaves – 3 torn into pieces,
discarding the stem and 4 finely shredded
1/2 cup fresh sweet basil leaves
1 big red chilli, sliced
Instruction
In a wok add the Roi Thai Panang Curry Simmer Sauce and stock and bring to a simmer. Cook on a simmer for 5 minutes to reduce by ¼. Add the thin meat slices, peas and cook for 5 minutes once it comes back to a simmer.
Add the sugar along the side of the wok until it melts and then kaffir lime leaf pieces.
Stir to combine and then add half the basil leaves. Cook for 2 minutes and turn off the heat and serve garnished with the shredded kaffir lime leaves, red chillies and remaining basil leaves.
Serve with rice or over cooked noodles.
(Recipes and Images Copyright Chef Jimmy Boswell 2014)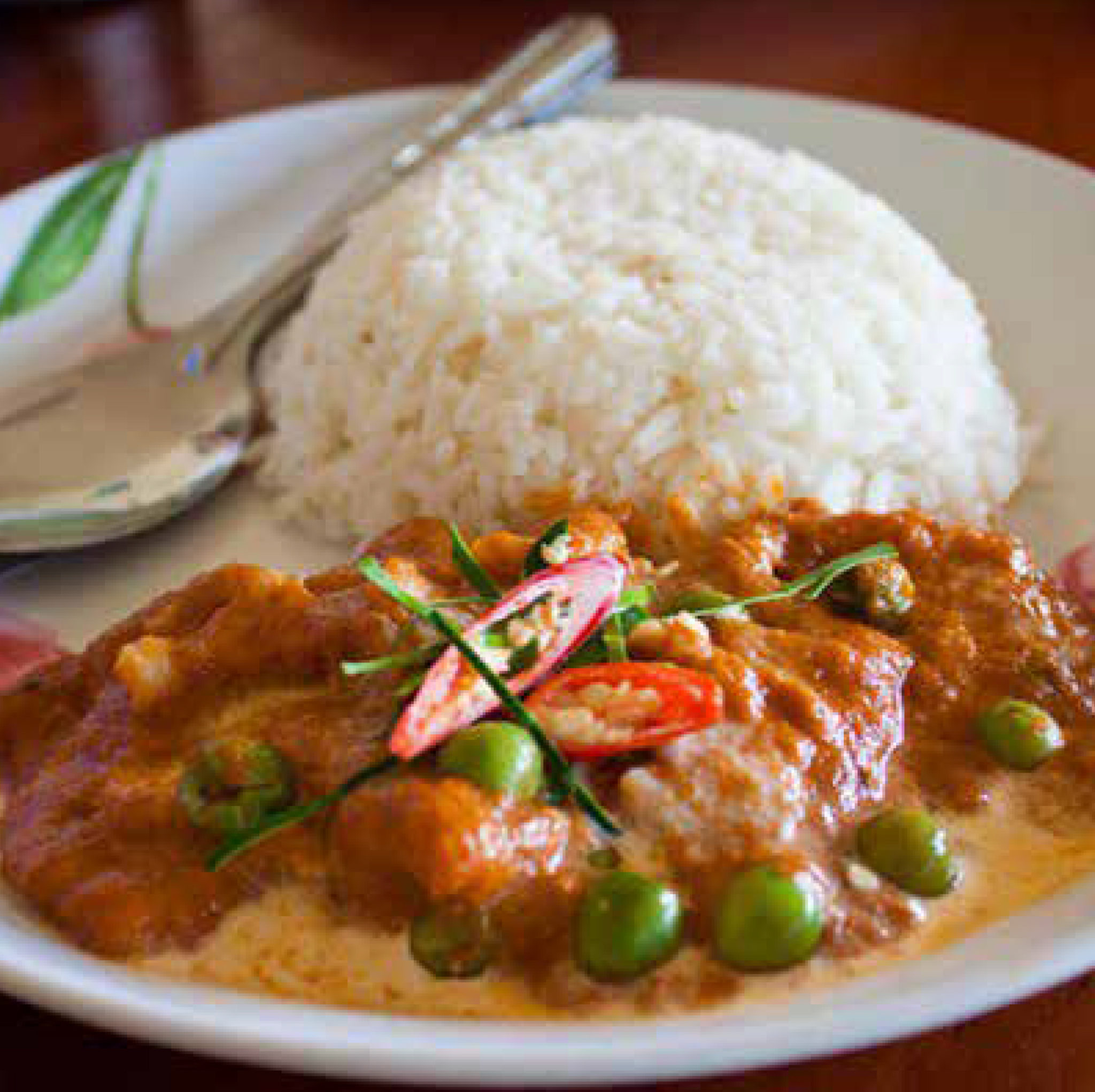 Find our products at leading supermarkets throughout New Zealand