Ingredients
60g Sunreal raisins
250g self-raising flour or gluten free self-raising flour
Pinch of salt
55g Butter
25g caster sugar
150ml milk
1.5 teaspoon vanilla essence
Plain flour to dust work surface
Instructions
Pre-heat the oven to 200°C (fan-forced 180°C) and line a tray with baking paper.
Add the flour, salt and butter into a bowl and rub until it resembles breadcrumbs.
Mix in the sugar and raisins. Pour in almost all the milk and all the almond extract until you have a dough.
Turn the dough out onto a lightly floured work surface and cut into 12 using a cookie cutter.
Put the scones on the tray and glaze with left over milk and cook for 10-15 minutes.
(Recipes and Images Copyright Chef Jimmy Boswell 2014)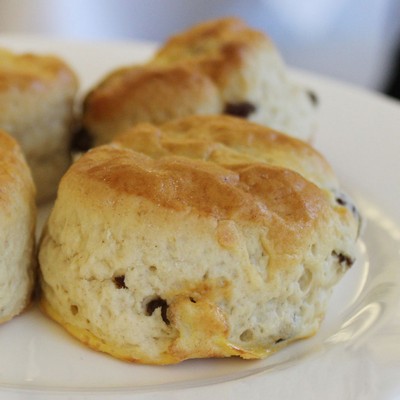 Find our products at leading supermarkets throughout New Zealand